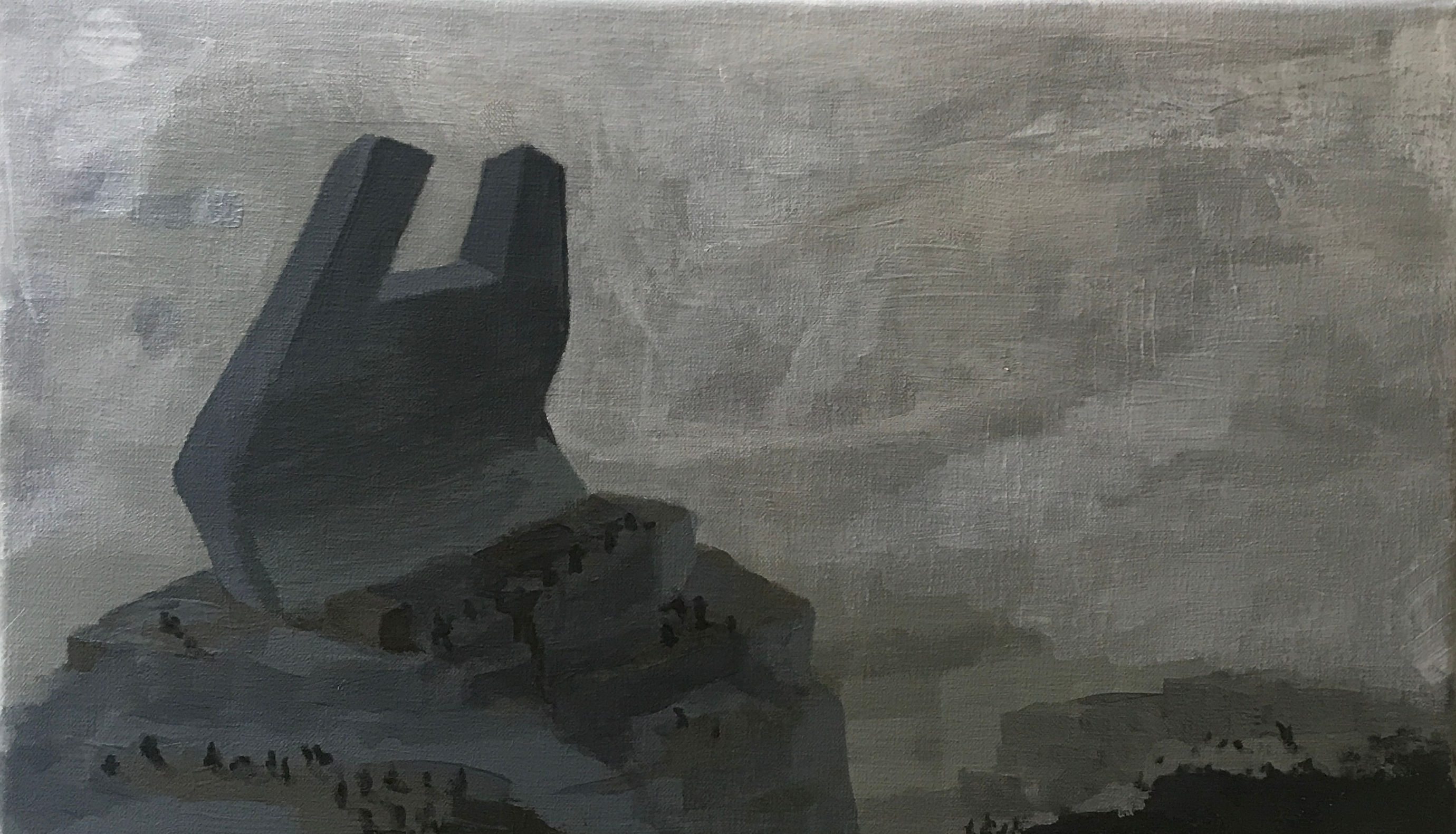 De Kroemenaas experience
October 28, 2022
Memo: i am organising an exhibition with recent paintings on the 19th and 20th november 2022
Dear Supernapie fans,
I know things have cooled down a lot here recently. This year i only added one game to the site. I did make some bitsy sketches, but i forgot about them. I did however paint like a maniac. Last year i only made one painting. Because of an unstable housing situation, it was easier to work on a laptop and the painting thing got neglected and this year i wanted to focus on painting instead.
The end result is that i am organising an exhibition in Ruimte 34 Antwerp (BE) on Saturday 19th and Sunday 20th november 2022. Full details on the facebook event page or Uit in Vlaanderen
Some paintings on display are inspired by videogame aesthetics. Some paintings will be older paintings. Some paintings may even be cursed. Who knows?
Anyway, i will be there the whole weekend, so it is a great chance to meet up!